If you have come to this link in search of Best Boxing Gloves Brands, you will not be disappointed. There are hundreds of brands manufacturing a wide variety of Boxing Gloves and choosing the most appropriate one gets very challenging since a new brand or model is being introduced every other day.
We have therefore taken off this burden from your shoulders and have shortlisted ten top brands based on their reputation in the combat world, user feedback, their glove's innovation, durability and performance.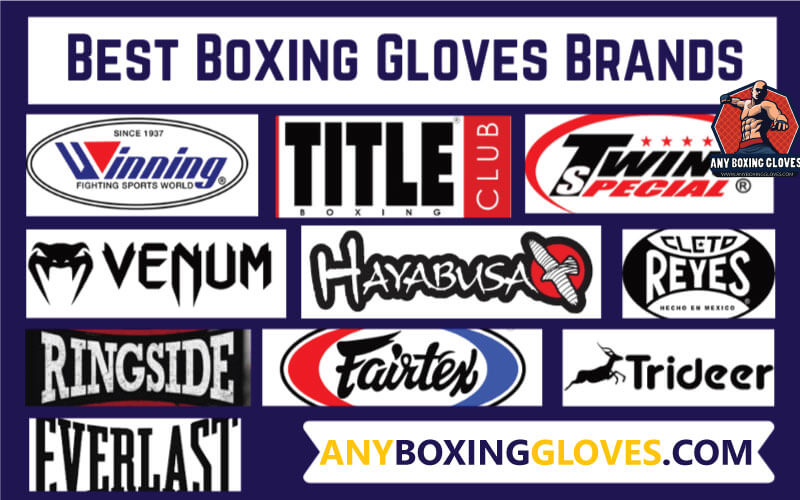 Our Top Picks
High-End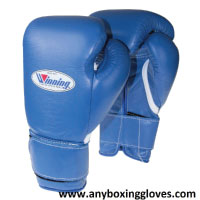 Winning MS600
Budget Friendly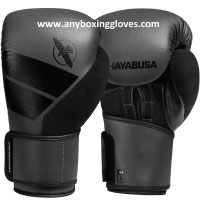 Hayabusa S4
BEST BOXING GLOVES BRANDS
Boxing has a long history and has been a famous combat sport. In the past years, the fitness gurus have also introduced boxing techniques in their workouts which showed impressive results and got a warm feedback. Today, many males and females are into Boxing, some taking it professionally while some are taking it as a hobby or for fitness.
However, Boxing is an aggressive sport and demands serious training with all precautionary measures. Whether you are into competitions or sparring, heavy bag punching, or cardio workouts, boxing gloves are a must to protect you and your partner (if sparring) from injuries.
Here comes the tricky part of buying the right boxing glove for you. The first thing to look into is choosing the best boxing glove brand that promises quality, comfort, fit, ergonomics and maximum protection within a reasonable price.
Once you have ample knowledge of the brands, it is easy to compare different gloves manufactured by the few best boxing gloves brands in the market and finalize the most suitable one that matches your requirements and training type. Our top picks are:
| Boxing Gloves | Ratings | Price |
| --- | --- | --- |
| Winning | ⭐⭐⭐⭐⭐ | |
| Cleto Reyes | ⭐⭐⭐⭐⭐ | |
| Rival | ⭐⭐⭐⭐⭐ | |
| Ringside | ⭐⭐⭐⭐⭐ | |
| Title Boxing | ⭐⭐⭐⭐⭐ | |
| Venum | ⭐⭐⭐⭐⭐ | |
| Everlast | ⭐⭐⭐⭐⭐ | |
| Fairtex | ⭐⭐⭐⭐ | |
| RDX | ⭐⭐⭐⭐⭐ | |
| Hayabusa | ⭐⭐⭐⭐ | |
Hailing from Japan, Winning is a holy grail of boxing gloves. It is a favorite of many Boxing professionals including Canelo Alvarez, Erik Morales and Floyd Mayweather because of its ergonomics. Winning gloves not only have excellent craftsmanship and durability but are also extremely protective and comfortable. They are an ideal choice for amateurs, sparring, long intense sessions and boxers with hand problems. Although they are quite expensive, looking at their construction and features, they are worth every penny.
Winning's most popular gloves are MS-500 and MS-600 which are offered with a choice of lace-up or Velcro closure to give the ultimate comfort, fit and protection to the user. The sturdy leather, reinforced stitching and multi-layered padding can bear years of abuse. The gloves are compact and lightweight, which facilitates better and faster punching. The interior aligns with the natural fist shape, and the anti-thumbing feature makes it more secure. Winning gloves are rightly gold on your hand.
Pros
Soft padding
Greater wrist protection
Durable and comfortable
Compact fit
Anti Thumbing Style
Very lightweight
Take no time to break-in
Cons
Cannot be afforded by all
Lace-up closure needs assistance and time
Cleto Reyes is a high-end boxing brand that manufactures one of the best boxing gloves brands in the market for 70 years and hence makes it to our list of best boxing gloves brands. Handmade in Mexico, the gloves exhibit minimal design, slim profile, quality and ultimate protection, and are considered "puncher's gloves" due to minimal fist padding that boosts punching power. They are used by Juan Manuel Marquez, Manny Pacquiao, Amir Khan and Kelly Pavlik, to name a few. It is said that Cleto Reyes gloves are used in more than 70% of the boxing title matches in the world.
Cleto Reyes Hook and Loop Training Gloves, Hybrid Gloves and Professional Fight Gloves are a few of their best products. Cleto Reyes incorporates different innovative techniques in their gloves including various padding styles such as multiple foam layers, infused gel lining and safety foam (which is 200 times more durable than regular fight glove's foam). The Hybrid gloves feature a unique cuff design with both lace-up and Velcro features to give the best custom fit.
Pros
Durable goatskin leather
Best protection for hard-hitters
Great ventilation
Attached thumb avoids injuries
A snug fit
Allows easy adjustment and wrist control
Versatile
Cons
Big hands may face stiffness or size issues
A bit expensive
Established ten years ago, Rival is a famous Canadian combat sports brand, which is relatively new and is getting popular worldwide because of its products' stylish looks, durable construction and cutting-edge features. Rival rightly claims to have "re-invented the industry" through their revolutionary products as many other brands now follow their design patterns and other features. Their boxing gloves are quite expensive but are worth every penny because of their modern futuristic craftsmanship with a technology-driven approach, which makes them ahead of their time. Famous boxers Jean Pascal, Edwin Rodriguez, Keith Thurman, and World Champions like Leo Santa Cruz and Yuriorkis Gamboa have used Rival gloves in their fights.
Rival Guerrero Pro Fight gloves, RS1 Ultra Sparring Gloves 2.0, High-performance RS2V gloves, D30 Intelli-Shock Bag Gloves and RB11 Evolution Bag Gloves are known for their top-notch quality, unique designs, sturdy construction and innovative specifications. Instead of all-purpose gloves, Rival has a specific bag and sparring gloves with their respective required padding. Their unique d30 Intelli-Shock padding technology gives the ultimate comfort and protection as compared to traditional cushioning. The gloves conform to your natural hand shape and make a natural fist. Rival signature 15-degree tapered cuff design gives a snug fit, which allows users to throw better and powerful punches.
Pros
Appealing design and excellent construction that lasts
High-density multi-layered padding
Conic cuff provides maximum wrist support
Unique angled lace gives a tighter fit
Mid-range price
Cons
Still get synthetic leather in a $100 plus price
Will require assistance for taking on/off
The Ringside brand is famous for providing very high-quality boxing gear including gloves, shoes, punching bags, headgears, etc. Being in the business for the past thirty years, Ringside has always maintained its reputation and offers quality boxing gloves embedded with new technologies at reasonable prices.
Although Ringside offers a wide array of gloves, their Apex Flash Sparring gloves, Apex Bag gloves, IMF Tech gloves and Gel Shock gloves are a few of the gloves known for their quality, durability and unrivaled protection. These gloves have impressive looks, exquisite craftsmanship and well-sealed seams with secure padding. The unique Injected Molded Foam (IMF) padding is extremely shock-absorbent, does not de-form and keeps the gloves firm. Seeing its popularity, many other makers have also incorporated IMF padding in their gloves. The unique Quick Tie Tech lace styling allows the laces to pass through channels instead of holes and is less time-consuming than traditional lace tying.
Pros
Durable and easy to maintain the exterior
Innovative and secure IMF padding
Convenient hook and loop closure
Maximum wrist support
Pre-curved hand compartment
Attached thumb adds security
Highly breathable and odor-free
Affordable
Title was initially a well-known multi-brand store that sold combat sports gear. Later they introduced their own products including boxing gloves and became one of the best boxing gloves brands in the market. Title has a varied price range with its famous Gel World Bag gloves and Gel World V2T Weighted Bag Gloves being above $100 while the Classic Leather Elastic Training Gloves 2.0, Classic Pro Style Training Gloves 3.0, Pro Style Leather Training Gloves 3.0 being between $20 to $70.
Title gloves not only give you a secure and comfortable boxing experience but also enhance your performance. Most gloves have original leather construction with reinforced stitching, which makes them crack-resistant and very durable. Whether foam padding or gel lining, Title gives unrivaled protection to your knuckles and wrists. The inner lining is very soft, breathable and comfortable. The wrist closures are designed to give the required fit to the user with maximum wrist support.
Pros
High-grade leather
Gel injected lining offers unmatched protection and shock-absorption
Soft and cool hand pocket
Exceptional fit
Easy to operate closure
Can withstand long and intense sessions
Cons
A bit heavy due to gel presence
Venum was established in 2005 by Franck Dupuis, then a salesman at IBM, who left his promising career to revolutionize the world of combat sports. Its products, including its boxing gloves, are very functional and pocket-friendly. Most gloves are made up of semi-leather material or synthetic leather, which although cannot be compared in durability to authentic leather, is easy to maintain, reduce friction and keep the price economical.
Venum Elite gloves are a favorite of many boxers and are one of the most selling gloves online because of their craftsmanship, quality and ergonomic features at a reasonable price. Venum Impact, Giant 3.0 and Gladiator 3.0 gloves are also handmade in Thailand. Their triple-density foam padding with the attached thumb feature makes these gloves very secure. Longer cuffs with Velcro closures keep the hands in place and give a snug fit. The mesh palm gives a significant thermal regulation and keeps the hands dry.
Venum Challenger 2.0 and Contender gloves are very budget-friendly and suitable for beginners. Due to their lightweight and shock-absorbing padding, they are very secure. However, they are not intended for heavy punching or long, intense sessions.
Pros
Durable PU exterior with reinforced palms
Excellent protection and shock-absorption
Added elastic with Velcro for a better fit
Lightweight
Breathable
Pocket-friendly
Everlast is our pick for best boxing gloves brands because of their exquisite construction and the comfort, protection and durability they offer at a very reasonable price. Based in Manhattan with 88 licenses worldwide, the company has more than 100 years of experience in manufacturing combat sports products, which are sold across more than 101 countries. Everlast boxing gloves have been worn by many boxers including Miguel Cotto, Andre Ward, Nonito Donaire, Deontay Wilder and Brandon Rios.
Everlast Powerlock Training Gloves are made from genuine leather and are perfect for sparring and heavy bag punching. Protex3 Boxing Gloves also have a top-grade genuine leather exterior with evergel technology for maximum shock absorption. Most of the Everlast gloves have synthetic leather construction with a smooth finish like their Elite Pro Style Training Gloves, which have microfiber shells with closed-cell foam technology to enhance gripping and hourglass-shaped wrist for better support.
Pro Style Training Gloves are one of the most used entry-level gloves with vinyl exterior and double-layered dense padding. The Neoprene gloves are designed for heavy bags and do not have wrist closures, and you simply need to slide them on. Also, they can easily be hand washed. However, it is recommended that Everlast's low-budget gloves should only be used for light punching as they are not very lasting and are less padded.
Pros
Durable synthetic leather construction
Enough protection
A snug fit
Thumblok technology makes it more secure
Extremely breathable and moisture-resistant
Longer cuffs stabilize wrists
Very Affordable
Cons
Not very padded around knuckles
Not suitable for intense use
Handmade in Thailand, Fairtex products are quite expensive but promise excellent craftsmanship and durability. Fairtex, being Thai gloves, generally have a smaller look with shorter cuffs. The fine leather, reinforced stitching, superior padding and tight fit make these gloves a must part of your training kit.
Fairtex BGV series has introduced many impressive gloves in the market, including BGV1, which is an all-rounder classic glove. It is one of the most used Fairtex gloves but is not ideal for sparring. BGV1-Breathable (BR) is its improved version that features mesh palms for hands' breathability and a grip bar for a better fit. However, the grip bar in BGV1-BR offers less clinching versatility when compared to BGV1.
The Mexican Style BGV9 gloves are called "heavy hitters" as they can stand massive abuse and long sessions. The dense padding is evenly distributed and absorbs the hard-punching impact. BGV5 Sparring gloves have shock-absorbent soft padding, which makes them very secure for you and your partner. The lightweight boosts punching speed and performance while the wider closure and padded attached thumb give maximum protection.
Pros
High-quality durable leather
Mexican style sleek look and feel
Exceptional shock absorption and custom fit
Easy to operate closure
Wrists stability and protection
Pre-curved thumb
Ideal for intense bag punching or mitt work
Cons
Not recommended for sparring
RDX Sports was established in 1999 and has emerged as a leading British Combat sports and fitness brand over the years. It is one of the best boxing gloves brands as its gloves are high-quality, technologically sound, and very affordable.
RDX offers different gloves including a few high-quality real leather gloves (The Aces, S5, T1 Elites and S4) and few synthetic leather gloves (The Egos and the Cosmos). These gloves have minor differences, but they all commonly feature RDX's innovative Quadro-Dome technology, with thick Tri-slab Shell-Shock gel padding, which is far effective than the conventional foam. Your wrists are well stabilized through the RDX's extra-long Quick EZ Hook and Loop closure, which gives a snug fit. Strategically placed S.P.P ventilation system in the palm sucks away all the moisture and keeps the hands sweat-free.
Pros
MayaHide leather construction
Quadro-Dome technology provides excellent protection
Quick EZ closure allows a snug fit and flexible wrist movement
Ventilated
Cons
Less ventilation around the fingers and thumb
Initially known as a specific MMA brand, Hayabusa has gradually made its mark in all types of combat sports. The aesthetically pleasing design and introduction of revolutionary products have put their name among the few best brands of the boxing industry. They have been the official partner of Glory Kickboxing and their gloves have been worn by professionals like George St. Pierre. Advanced boxers love the high-end Hayabusa  Tokushu T3, T3 Kanpeki and the latest marvel series gloves while the budget-friendly S4 Boxing Gloves are quite famous among beginners. They also offer a 90-day money-back policy which is commendable.
Hayabusa T3 refers to the third evolution of their popular Tokushu range and features engineered leather with multi-layered padding for maximum knuckle protection. The splints support and align the wrists for better punching. Sweat absorbing attached thumb, custom fit, the ventilated palm and Dual-X closure system makes it a go-getter. T3 Kanpeki gloves are similar to classic T3 gloves but with a full-grain leather exterior and a slightly raised price. The Marvel series also exhibit the same T3 features with custom-designed intricate marvel hero details on the exterior, which makes these quite expensive. Hayabusa S4 model has a basic built for beginners featuring synthetic leather, single splint wrist support, Velcro strap, sweat absorbing thumb and moisture-wicking lining.
Pros
Durable and easy to maintain
IMF padding gives ultimate comfort and protection
Pre-curved shape allows a natural fist
Wipe away sweat thumb
Velcro closure with  additional splint wrist support
Breathable
Very reasonable price
Cons
Glove's size runs small for few
FAQ
Q1. Which brand of boxing gloves is the best?
Many brands offer high-quality gloves, but we recommend Winning as the best one because of its exquisite craftsmanship, protection, comfort, fit, etc. However, they are quite expensive.
Q2. Which boxing gloves are best for bag work?
Title Gel World Bag Gloves, Ringside Apex Bag Gloves, Sanabul Essential Gel Boxing Gloves and Hayabusa T3 are our favorites. You can also check their details and other top six picks in our review of Best Boxing Gloves for Heavy Bag.
Q3. What boxing gloves do professionals use?
Professionals usually use the gloves of the brands that are sponsoring them. Winning, Grant, Cleto Reyes, Ringside, Rival, and Everlast are the ones most seen in the rings.
Q4. What size boxing glove should I buy?
Glove sizes are measured in ounces (Oz). The size of a glove is determined by your weight and the type of training you intend them to use.
Q5. Do heavier boxing gloves hit harder?
The answer to this question is that heavier boxing gloves hit harder because of the density of the weight. Remember that weight is a measure of how much gravity pulls on that object and it depends on both the size and shape.
The shape or orientation of an object will determine how much weight would be applied to a specific point. An object with a larger surface area will apply its gravitational pull across a larger surface than an equally heavy one, which has more mass but occupies less space.
As such, when using boxing gloves, those with more weight will cause more damage to the person being hit because they have greater momentum.
Q6. What brand of gloves do pro boxers use?
In fact, in order to know the best gloves for boxing, you should ask a professional boxer. But still, it is worth mentioning that in general, they use ADIDAS Boxing Gloves, Everlast Pro Style Leather Boxing Gloves, and TITLE Boxing Wrist Wraps. Keep in mind that these are all important factors in boxing gloves.
Buying Guide
Before making a purchase, it is imperative to consider the following factors that will help you make the right choice.
Size
Gloves come in different sizes. Select the one that fits your hands perfectly and fulfills your training purpose.
Material
The material of a glove should be of high quality. Genuine leather gloves are sturdy and long-lasting but are quite expensive. Synthetic gloves are less priced and are easy to maintain but are not as durable as leather ones.
The padding should also be very protective, distributed in the right areas, and shock-absorbent. Choose the soft one for sparring and the dense one for bag work. The gloves' inner lining should be soft and comfortable that wicks away all the moisture.
Cuffs
Cuffs should be long enough to support the wrists without blocking the movements. The cuffs have wrist closures to give a proper fit. Velcro cuffs are preferred because of are less time-consuming and easy to wear. Lace-up gloves need time and assistance to wear but give a custom fit.
Final Thought
Get ready to have the most phenomenal experience by opting for the best boxing gloves brands in the market. These brands focus on quality and users' security and comfort. Almost all the brands exhibit anatomical designs, fine materials enriched with innovative padding and ergonomic features to boost your punching power and performance.
It's the same freaking bonus every week with a slight altered difference that makes really no difference. C'est une maison de jeu licenciée et légale qui utilise les programmes de cryptage des données différents pour assurer la sécurité de ses clients. Thus, ensuring that it's safe and secure for you to play at http://nettikasinotsuomessa.org/. Know When to Quit: Avoid chasing your losses.